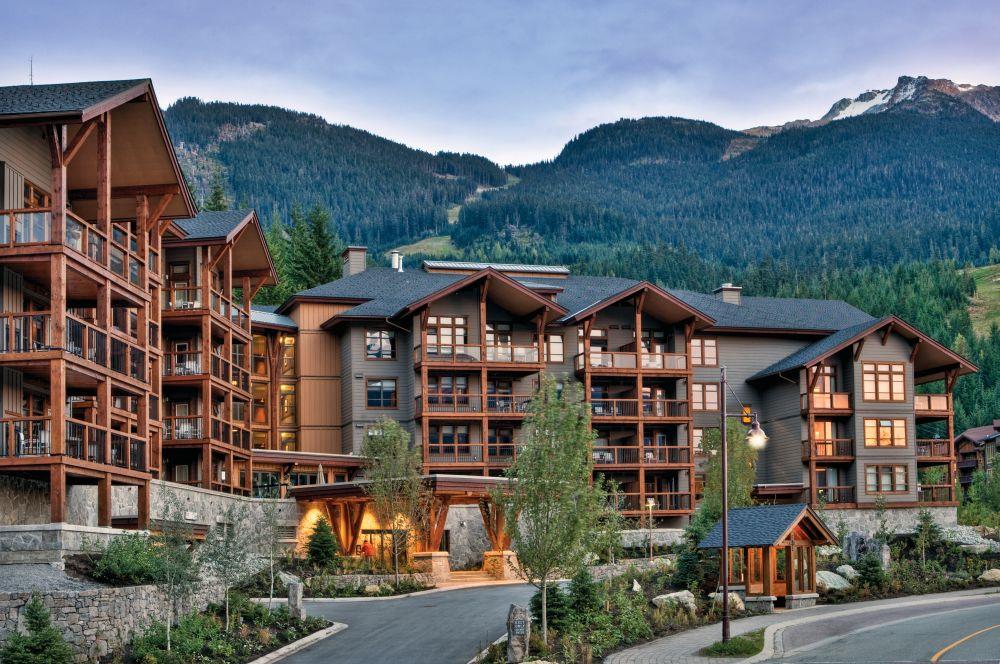 Located in Whistler's Creekside,
Evolution
is a deluxe family-friendly hotel. Skiiers access Whistler mountain via the Creekside gondola, and return home via the ski-out trail only steps away from the hotel. Evolution is one of the few properties in Whistler that offers quarter share ownership, and the only fully pet-friendly quarter share property in Whistler. Every room is pet friendly and hotel management kindly provides a bed, food bowls and treats. Below are some important things to know as a prospective buyer at Evolution… 
Each unit is owned and shared among 4 owners.
Each owner is entitled to 13 weeks of usage per year, and 12 weeks every 4 years in lieu of the Fall maintenance week.
The allocation of owner weeks works on a rotation schedule, which changes every year. Every 4 years, owners are allocated 2 weeks in a row over Christmas and New Year.
Owner weeks always commence at 4pm on Friday and end at 11am the following Friday.
Lodging Ovations is the in-house rental management company that takes care of all the guest bookings.
Owner revenues at Evolution are 'pooled', meaning regardless of whether or not there are guests staying in your unit when it's available for rental guests (ie. 'in the rental pool'), you are allocated a portion of the hotel's total revenues, based on the size of your unit. This revenue distribution method is unlike most other properties, where revenues are unit-specific.
The quarterly assessment fees are more or less 'all inclusive', covering strata fees, utilities, property tax and tourism whistler fees. However the quarterly fees do not cover the rental management fees, which are deducted from your unit's revenue.
Owners are allocated year-round ski lockers as well as in-suite lockers to store personal items. Depending on the size of your unit, 1-2 underground parking stalls are provided. A discounted daily rate applies to any additional parking stalls.
Owners complete a 'Notice of Use' form twice a year to indicate the dates you plan to be in residence. All other dates in your 'Use Period' are then made available for the Rental Program.
Contact Ron & Rachel today to find out more about your Whistler real estate options.
604-966-4200 / rachel@resortwhistler.com