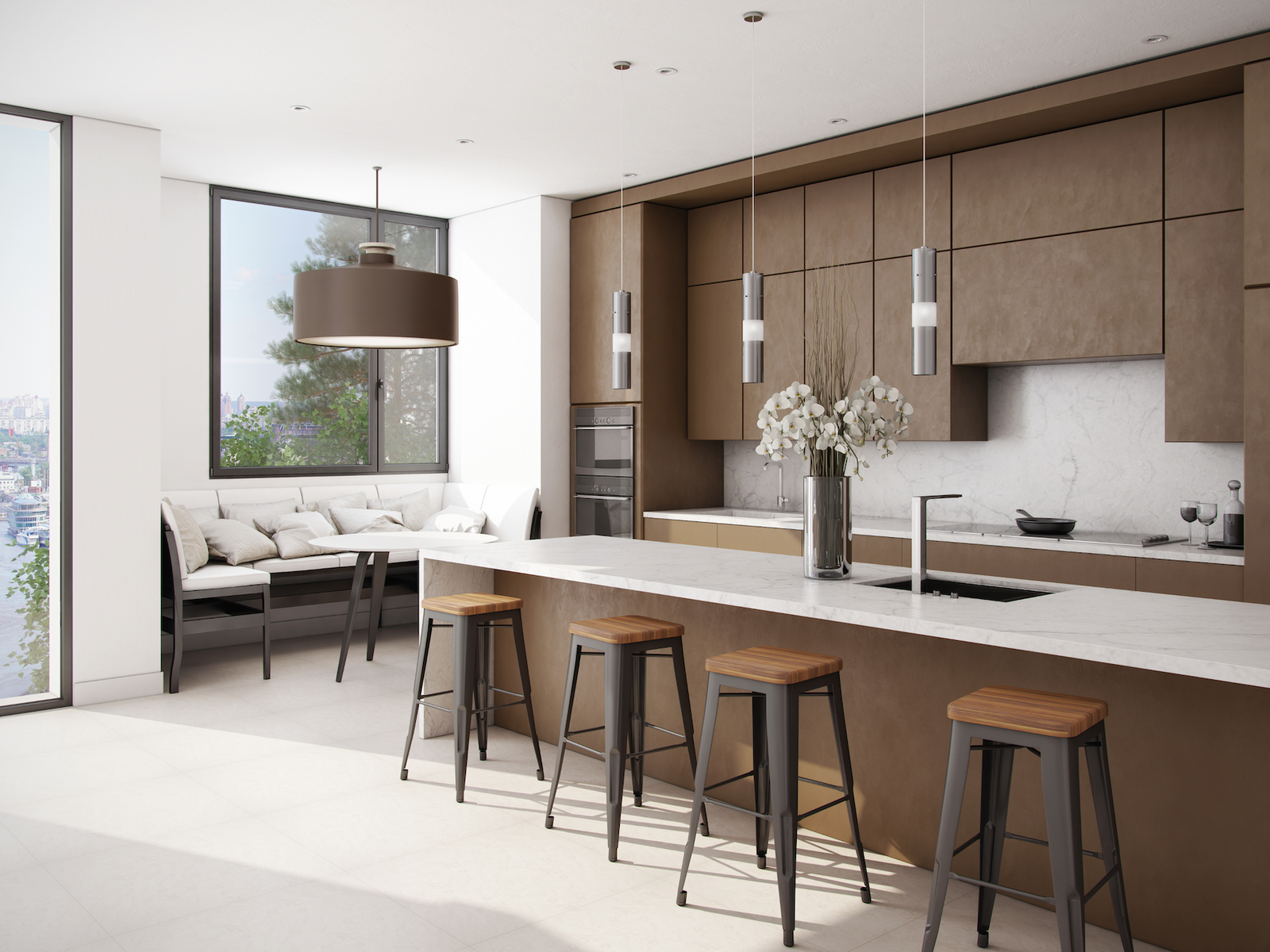 1. A home is worth what a buyer is willing to pay.
You may think your property is worth what you purchased it for plus the cost of your renovation, and all the love and care you put into it over the years. But at the end of the day, it is only worth what a buyer is willing to pay for it. Your property has a market value which is determined by comparable property sales. Ask your Realtor for an analysis of the market value. It's what we do!
2. Upgrades may not increase the value of your property, but they'll increase the chances of it selling.

It's normal to think or hope that you'll get back every penny spent on a home renovation. Unfortunately, in most cases this isn't the case. Different home improvements generally offer different returns, and that amount can vary depending on the area that you live in. Other factors include quality of craftsmanship and the personal taste of buyers.
3. Keep it clean and clutter free.

The less clutter you have in the house, the more open and spacious it will feel. Time to sell the superfluous objects that you never use! Put any personal items like family photos away. Now is the time for the big Spring clean you've been putting off. Vacuum the floors and clean the windows before all buyer showings. Even the smallest imperfection such as a dirty mirror can leave a poor impression.
4. First impressions last.

Presentation is everything. Take a look at the front of your home. Is it visually appealing? Would you buy it? Well, you might be a tad biased, so take a look at your neighbour's house. Would you buy theirs? If you want to make a good impression, make your house as presentable as possible. A buyer is not going to fall in love with a messy house. If you're unsure what to do to make the house look as good as possible, ask us! We are happy to advise on improvements.
5. Neutral paint and decor will appeal to most buyers.

Get rid of those bright yellow accent walls now! The easiest and most effective upgrade you can make before selling is a paint job. Think white, off-white, or any neutral tone. As for decor, less is more. Store any extra decor that is unnecessary while you're trying to sell.
6. Cheap fixes or updates will result in low offers.

If you can't afford to update the whole house, you're better off leaving it as is. Buyers and home inspectors will absolutely notice cheap cover ups and quick fixes. Make the choice of whether to spend money of making proper updates before listing, or sell it 'renovation-ready'.
7. Everything is negotiable.

From the price, to terms and conditions, to furniture. Everything is negotiable. This is where your Realtor can help you get the best deal. Part of your Realtor's job to make sure the negotiations are communicated in writing and documented correctly in the contract.
8. Time is of the essence.
There's no time like the present. Homes that are listed at a fair market price can be barely listed before there is a contract of purchase and sale in place. Therefore, time is of the essence for buyers. If you fall in love with a house, you need to put an offer in without delay. That home could be sold tomorrow.
9. It's ALL about location!

Why is location so important? For starters, you can't move land. When you buy a home in a good location, it's going to be a solid long-term investment. Fixing up a home in a great neighbourhood will give you the best return on your investment. Quite simply, it will be easier to sell later on. Conversely, you can buy a beautiful home that doesn't need any work. But if the block is in a less than desirable location, you could have a hard time selling the property later.
10. When priced right, it will sell.

Setting the right list price is extremely important. If you set a price that's too high, you may not attract any offers, and your listing can become 'stale'. Even if you reduce the price later, your property won't have the same appeal as a newly listed property. It also means your house will not compare favourably with other similarly priced homes. Worse yet, potential buyers may not even see your listing when they search online since they will be searching in a lower price range. Talk to your Realtor for guidance on smart pricing.

For advice on preparing your property for sale, contact Ron & Rachel for an honest, educated & professional opinion.