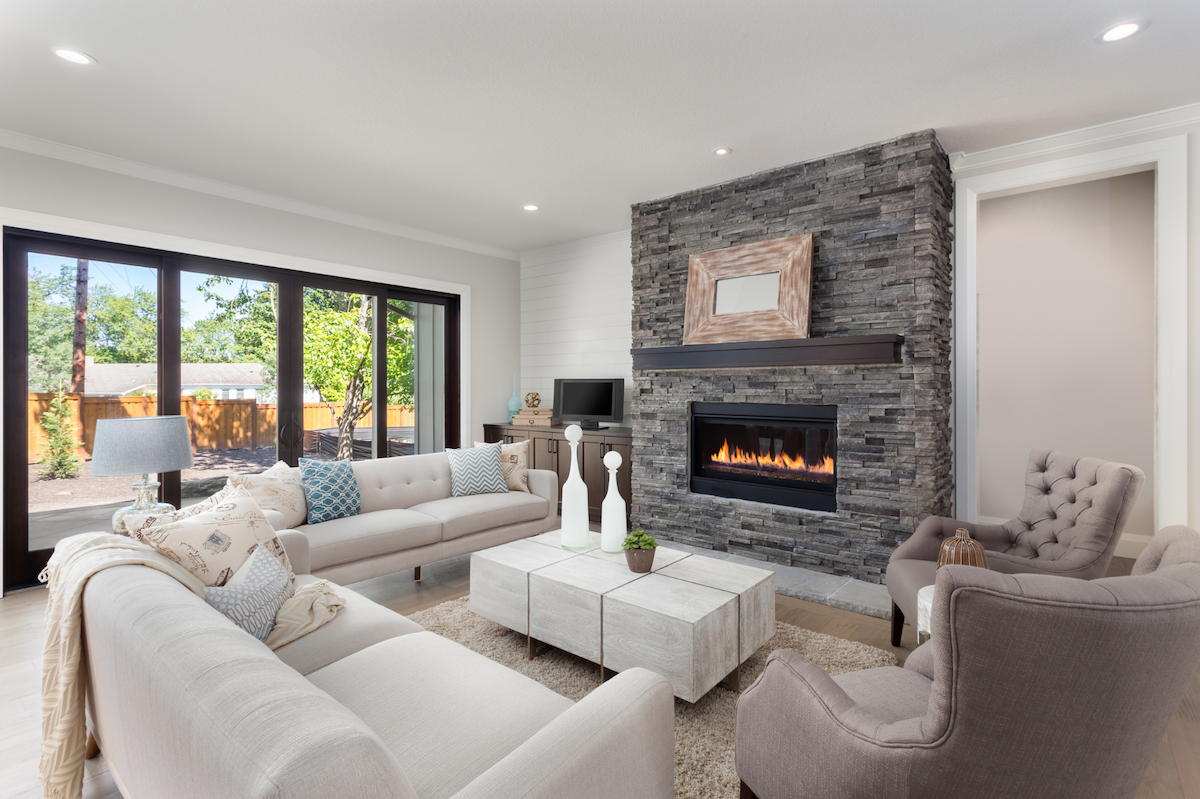 Staging is a very effective marketing tool. There's no denying it - buyers shop with their eyes! People are more inclined to buy a home that they can picture themselves living in. Put yourself in the buyer's shoes… when you're looking at property listings online, would you be more attracted to the cluttered condo with brown walls and stained sofas... or the bright condo with neutral colour walls and clean furniture? While some buyers are able to see past what's in front of their eyes, a lot of people don't have this skill. Staging helps to guide buyers to your listing, resulting in potentially more offers and a higher sale price. Here are some basic staging how-tos:
1. DE-CLUTTER
It's a known fact that spaces look bigger when there's less 'stuff'. You're planning to move anyway, so why not start getting rid of all your excess belongings that you haven't used for years. Things that you are keeping can be boxed up and put somewhere out of sight. You'll feel better about having started the daunting process of moving house, and your house will show better.
2. REMOVE FAMILY PHOTOS & PERSONAL ITEMS
When a buyer walks into your house, they want to see themselves living in it. Seeing your family portrait on the wall reminds them that it's someone else's home. By taking away picture frames and personal items like kids toys, the place will look tidier and buyers will feel more at home. 
3. PAINT THE WALLS
Your property will show better in photographs and in real estate ads with freshly painted bright walls. White or neutral walls bring in more light and paint has the added benefit of covering up dirt and marks. Anyone can do it and it makes all the difference. 
4. MINIMISE FUNRNITURE & PLACEMENT
If you have a living room full of couches, remove the one you like the least. Think about how your furniture is placed and what configuration shows off the space best. Move sofas and beds away from the wall and make sure there's enough space to walk around the furniture. 
5. LIGHTING
Especially if you are selling in the colder months, lighting is a key element to presenting your home. Make sure your light bulbs are all working and check that they are bright enough. Every room should have a ceiling light and a desk lamp or beside table lamps. 
6. FRESH FLOWERS, ARTWORK & THROW PILLOWS
When photography day comes around, make sure to have a few fresh bouquets in the living area and bathrooms. Make your living spaces presentable with simple throw blankets, throw pillows and plants. Place artwork on the walls to replace the family photos you took down.
7. HIRE A PROFESSIONAL STAGING COMPANY OR DIY?
Staging your home for sale certainly requires time and effort. There's two ways to go about it. If you're super hands on and have an eye for interiors, by all means do it yourself! The other great option is to hire a professional staging company. They will come up with a staging plan tailored to your house and they'll do all the leg-work. We can connect you with a local staging company and they'll provide you with a quote. While it isn't mandatory, it is certainly recommended and it really can make a huge difference.
If you have any questions about staging or other steps to prepare your home for sale, contact R&R today for personal assistance.